Schedule a
Friendly Service Today
Servicing All Makes & Models and Proudly installing BRYANT HEATING & COOLING
Our services
Heating and Air
Conditioning Repair
A/C Installation, Heating Contractor, HVAC Company, Air Conditioning Repair & Furnace Repair Mount Prospect, IL, Elk Grove Village, IL, Palatine, IL, Hoffman Estates, IL & Schaumburg, IL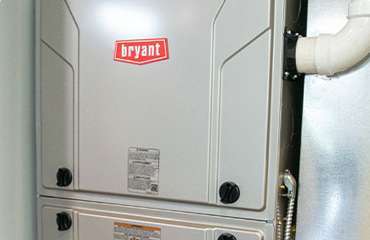 As much as half of the energy used in your home goes directly to heating and cooling.  The US Environmental Protection Agency suggests annual, pre-season maintenance of your heating and cooling systems.
Regular, professional maintenance extends the life of your air conditioning system, protects against repairs, and promotes efficient, smooth and rewarding operation.
When you contact Residential Heating and Cooling, you'll enjoy peace of mind, knowing the right people are handling your comfort needs. 
About us
Welcome to Residential Heating and Cooling
Comfort and care are key!
This has been, is, and will always be our mantra and these are the words we live by. You should have high expectations when it comes to the maintenance, service, and installation of your heating and cooling equipment!
Don't take our word for it! With countless 5-star reviews from your neighbors, family, and friends, as well as a flawless BBB record since our inception, you can count on Residential providing you the best service experience available in the industry. If you have been looking for a Schaumburg based, wife and husband founded, owned, and operated, community focused company that you can count on to provide you with comfort and care at your convenience, you are in the right place. We cannot wait to prove ourselves to you with our 5-star service.
testimonials
Our Customer's Experience
Residential Heating and Cooling deliver what they promise! Our furnace broke down on Sunday. An hour later, the owner of the company was at our door. After a quick diagnosis, he presented our options and we decided to have the unit replaced (it was 20 years old). The next day, the unit was installed. They were quick, efficient, and accommodating. If you are looking for a HVAC company, look no further! They are a local, family company, and they definitely now what they are doing. We highly recommend them.
Eric and Mike were outstanding with installing my furnace. It was -7 and my furnace went out on a Friday afternoon. They installed a new unit the same day. Very professional service and fair prices. Mike did and outstanding job on the install and stayed until 9:30pm to make sure my house had heat. Thank you guys!
Eric and Steve went above and beyond to get the heat restored at my house on a Saturday night. They were extremely helpful with troubleshooting and were very courteous. Top Notch Business! Highly recommend!
You have a brand new customer for life! Excellent service is an understatement. Jason, was top notch and those words don't do justice. Professional, timely, personable, transparent, knowledgeable, and overall one of the best service technicians I have ever encountered. With folks like Jason working for you, the sky is the limit. Thank you.
Especially in these times, your home comfort is even more essential…Improve it all with your trusted home comfort advisor at Residential Heating and Cooling!
Our meaning: Residential exists to provide our clients with physical comfort, emotional comfort in the knowledge that everything will be taken care of, and comfort in our expertise to complete the job right the first time every time.
Our mantra: Comfort and care are key!
5 Star Service
Since 2009
beneficial solutions
Annual Service for Your
Heating and Cooling System
To make sure you are achieving the most efficient performance of your new HVAC unit, we strongly recommend having your system annually serviced. Through proactive measures and conscientious workmanship, the Residential Heating and Cooling technicians will save you a great deal of money. Preventative maintenance translates to fewer repairs, peak energy efficiency, decreased utility bills, extended lifespan, and a much lower overall cost of operation. You'll rest easy knowing your equipment is operating properly, providing a healthy and comfortable home for you to enjoy. To further guarantee lowered operational expenses and more complete temperature control, Residential Heating and Cooling specializes in Aeroseal duct sealing. Call us at (847) 469-1944 to learn more about this beneficial solution that can reduce costs and maximize home comfort.
Heating and Air Conditioning Repair
HVAC Company in Schaumburg, IL, South Barrington, IL, Palatine, IL, Hoffman Estates, IL, Roselle, IL, Bartlett, IL, Palatine, IL, Mount Prospect, IL, Hanover Park, IL & Elk Grove Village, IL
As a local, family operated business, Residential Heating and Cooling is dedicated to your total satisfaction. Give us a call at (847) 469-1944 for unmatched professionalism, customer service and results. Our team of MEEA, EPA, and NATE-certified technicians provide a full range of HVAC expertise, from new installation and equipment upgrades to seasonal maintenance and repair. Through top quality heating and cooling systems, proven strategies, and industry-leading technology, we maximize the comfort, health, efficiency, and overall enjoyment of your home.
Furnace and Air Conditioning Repair & A/C Service in Schaumburg, IL, South Barrington, IL, Palatine, IL, Hoffman Estates, IL, Roselle, IL, Bartlett, IL, Palatine, IL, Mount Prospect, IL, Hanover Park, IL & Elk Grove Village, IL.
Residential Heating and Cooling maintains qualification as a Bryant Factory Authorized Dealer by consistently meeting strict criteria for business practices, technical knowledge, in-depth training, and customer approval ratings. We are prepared for any challenge, and with prompt response, quick turnaround, and unwavering job performance, we minimize disruption and maximize rewards.
Your A/C & Furnace Experts!
Heating and Cooling Contractor in Schaumburg, IL, South Barrington, IL, Palatine, IL, Hoffman Estates, IL, Roselle, IL, Bartlett, IL, Palatine, IL, Mount Prospect, IL, Hanover Park, IL & Elk Grove Village, IL Whether you're considering a new heating/cooling system, taking proactive measures to combat wear and tear, or in need of repair, Residential Heating and Cooling is the right call to make. Along with convenient scheduling, we're always available for Emergency Service, 24/7, throughout Schaumburg, IL, South Barrington, IL, Palatine, IL, Hoffman Estates, IL, Roselle, IL, Bartlett, IL, Palatine, IL, Mount Prospect, IL, Hanover Park, IL & Elk Grove Village, IL. 24 Hour HVAC Service Mount Prospect, IL | Heating Contractor Schaumburg, IL | Gas Furnaces & Boiler Installation Elk Grove Village, IL
Heating and Cooling Repair